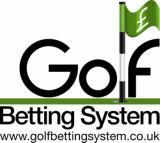 Episode 26 - The Players Championship at TPC Sawgrass annually has the deepest field in world golf. With a packed field of 144 players it's the highest quality field of 2018 and includes all of the World's top 50. The Stadium Course is a Pete Dye design, which is always set to favour no particular style - the best player of the week wins the tournament. However plenty don't like it, with it's whole structure looking to restrict powerful, attacking golf as much as possible. Paul and Steve take you through the tournament in-depth with Paul also giving you his prliminary thoughts on the Rocco Forte Open from Sicily, Italy which features on the European Tour. 
Golf Betting System TPC Sawgrass Competition - in association with Betfred
For the sixth consecutive year, we're running our Players Championship competition in association with Betfred who are generously offering a £100 (or currency equivalent) free bet prize to the winner. All you need to do is guess how many balls end up in the water at the Island 17th hole this week (plus tie-breaker) - you can enter via email, Facebook or on Twitter, full entry details and rules are here
Steve's full 2018 The Players Championship Preview at Golf Betting System is available here: 
The Players Championship Betting Tips
Paul's full 2018 Rocco Forte Open Preview at Golf Betting System is available here: 
This week's Predictor Models are available here:
Players Championship Predictor Model   
Rocco Forte Open Predictor Model
Preambleat: 00:27; Players Championship Competition: 04:45; The Players Championship Start: 09:21; Rocco Forte Open Start: 57:30.
Twitter: Steve Bamford @Bamfordgolf; Barry O'Hanrahan @AGoodTalkGolf; Paul Williams @GolfBetting
Golf Betting System Facebook - Home of the 2018 Punters League: Join our Golf Betting System Facebook Group
A Good Talk Spoiled Channel on Podbean https://agoodtalkspoiled.podbean.com/